Taste of Rome Itinerary
Dedicated to art and food lovers. A city is not really known until you have experienced its cuisine.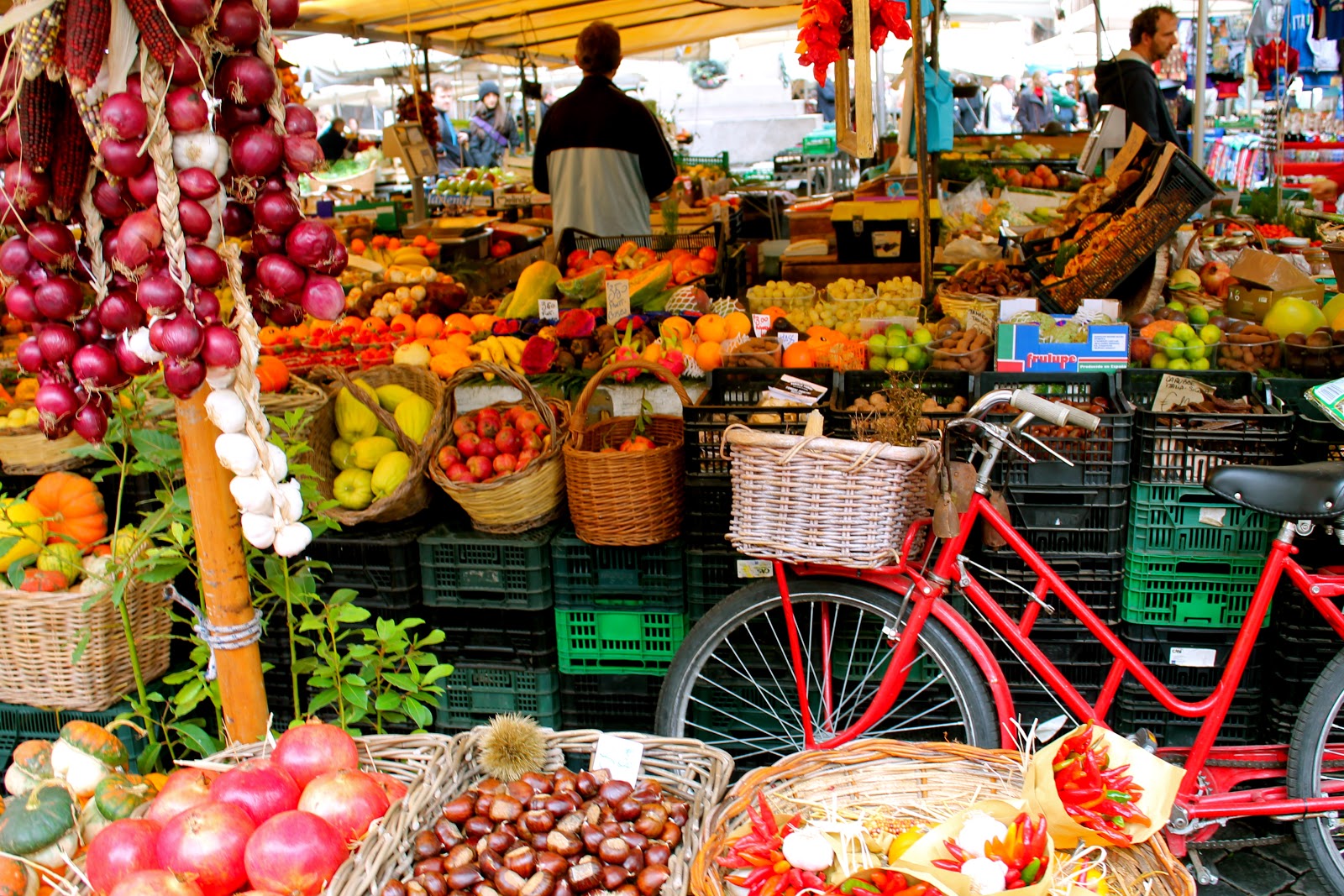 Stop 1: Sant'Eustachio
To start off on the right foot you need a good coffee. Stop here, in this historic bar, established in the 1930s, located in front of the Senate, where the ambiance is still of past times and the coffee is the best in Rome.
Stop 2: Pantheon
To placate the Roman gods, let us pause at the Pantheon, an ancient temple dedicated to past, present and future gods of the Capital.
Stop 3: Mercato di Campo dei Fiori
Among the cries of hawkers and stalls of trinkets, dine on the famous red and white pizza of the Antico Forno of Campo dei Fiori, as the noble customers of the Teatro Metastasio, the writers Aldo Palazzeschi e Gioacchino Rossini did in the past.
Stop 4: Via dei Coronari – Gelateria del Teatro
To round off the lunch hour, grab an ice cream at the Gelateria del Teatro (ice cream shop), one of the city's best, on a stroll down Via dei Coronari, with its distinctive art and antique shops.
Stop 5: Basilica di Santa Maria Maggiore - Pasticceria Regoli
Impossible to not stop at what is considered the most important basilica in Rome after St. Peter's, the Basilica di Santa Maria Maggiore. Since you're in the area, go on Via dello Statuto, where you will find the renowned pastry shop (Pasticceria Regoli). Here you will find the best maritozzi with whipped cream in Rome, and to be honest, the tarts with cream and strawberries are divine.
Stop 6: An aperitif in Trastevere
For a fashionable aperitif, nothing is better than Freni and Frizoni in Trastevere, the most picturesque area of Rome.
Stop 7: Dinner in Testaccio
Finish off the day with dinner in Testaccio, the quartiere of artists and creative Romans. If you are looking for something simple, you can go to the Pizzeria Remo, where you will eat the best pizza and rice balls in the city. For the more refined palates, we recommend Ristorante Felice, where they serve the best traditional dishes: pasta with cheese and pepper, carbonara, artichokes with lamb and, finally, the specialty of the house: tiramisu.